Nashville, Tenn. (February 5, 2021) — Country music traditionalist and distinguished singer-songwriter Dale Watson is set to drop his latest album, The Memphians, on Friday, February 26 via BFD / Audium Nashville. The ten-track record will be the first instrumental-only compilation Watson has ever recorded. 
After spending most of his life as a resident of Austin, Texas, in 2017, Watson decided to relocate to Memphis, Tennessee — the "Home of the Blues and the Birthplace of Rock 'n' Roll." Inspired by the rich history of the city, Watson's new project features every genre Memphis is famous for. With tracks like "Agent Elvis," "Deep Eddy," and "Hernando's Swang," the record honors the late, revered Elvis Presley, the legendary guitarist Duane Eddy, and Hernando's Hideaway, a live music venue near Beale Street where Elvis and Jerry Lee Lewis both performed and Watson now owns. 
All tracks were self-written by Watson, except four that he co-wrote with Mario Monterosso. Alongside Memphis-based musicians Danny Banks (drums), T. Jarrod Bonta (piano), Carl Caspersen (upright bass), Jim Spake (saxophone) and Monterosso (electric guitar), Watson recorded the project at his Memphis studio, Wat-Sun Studios, in just two days.

"I never tied the Memphis music influence to my guitar playing until I started this instrumental project," says Watson. "It seems Scotty Moore, Luther Perkins, Roland Janes and Carl Perkins influenced me as much as Duane Eddy, Chet Atkins and Merle Travis. I just didn't know it because their music had legendary singers on them that overshadowed them. Those singers, Elvis, Johnny Cash and Carl Perkins, and a host of other Sun Studio singers I call 'Ameripolitan' artists today, because it is by definition — original music with prominent roots influences. So, with that realization, I put them all together and labeled us, The Memphians."  
Hailed for his steadfast devotion to traditional country music, Watson has earned affirmation as a "honky-tonk hero" (Rolling Stone), "honky tonk legend and purveyor of classic country" (Arizona Daily Sun), and the "silver pompadoured, baritone beltin', Lone Star beer drinkin', honky-tonk hellraiser" (The Austin Chronicle). 
Never faltering from the traditional country music sound paved by Merle Haggard, Waylon Jennings and George Jones, Watson created his own sub-genre dubbed Ameripolitan — a fusion of honky-tonk, outlaw country, traditional country, rockabilly and western swing. 
To pre-order and pre-save The Memphians, click here. Upon its release, the album will be available everywhere music is bought and streamed. 
The Memphians Track Listing:
1. Agent Elvis (Watson, Monterosso)
2. Dalynn Grace (Watson)
3. Alone Ranger (Watson, Monterosso)
4. Standin' in Line (Watson)
5. Serene Lee (Watson)
6. Deep Eddy (Watson)
7. Hernando's Swang (Watson, Monterosso)
8. Mi Scusi (Watson, Monterosso)
9. 2020 (Watson)
10. Remembering Gary (Watson) 
Produced by Dale Watson
Engineered by Cris Burns
Recorded at Wat-Sun Studios in Memphis, Tennessee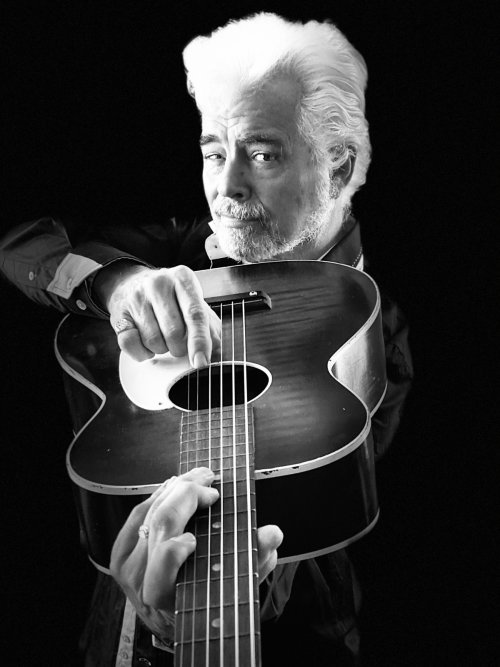 Dale Watson | Photo Credit: Roberto Hawkins
About Dale Watson
Rolling Stone declares him a "honky-tonk hero," the Arizona Daily Sun a "honky tonk legend and purveyor of classic country," and the Austin Chronicle a "silver pompadoured, baritone beltin', Lone Star beer drinkin', honky-tonk hellraiser," and to this day, Dale Watson is still applauded as a country music maverick — a true outlaw who stands alongside Waylon Jennings, Willie Nelson, and George Strait as one of the finest country singers and songwriters from the Lone Star State. Founding his own country music sub-genre dubbed "Ameripolitan" to differentiate from the current crop of Nashville-based pop country, Watson has flown the flag for classic honky-tonk music for more than two decades. The Alabama-born, Texas-raised Watson may be the hardest working entertainer today, playing over 300 shows per year, and is rapidly approaching legend status. In February 2021, Watson will release his first-ever entirely instrumental album, The Memphians (BFD/Audium Nashville), that was recorded in and deeply influenced by the rich culture, history and music of Memphis, Tennessee.  For more information on Dale Watson, visit dalewatson.com.  
About Bob Frank Distribution (BFD) 
Bob Frank Distribution (BFD) was formed in 2013 as a boutique independent music distributor with a global sub-distribution arrangement with the Orchard. BFD currently represents over 50 labels and artists with thousands of masters including earMUSIC, Charly, Absolute, Righteous Babe, BlueHat, DPTV, Astor Place Recordings, Big Deal Records, Once Upon A Time Music, Node Records, Cleveland International Records, Peak Records, Woodward Avenue Records, The Atlantic Screen Group (Filmtrax), REMT, PRA/Bad Dog, and UFO, as well as artist owned labels and catalogs including Crystal Gayle, Dale Watson, Dave Davies, Anthony Gomes, Mark Collie, Darryl Worley, Lee Roy Parnell, Trini Lopez and many others.   
Visit bobfrankent.com for more information. 
# # #