Nashville, Tenn. (September 21, 2020) — A collection of previously unreleased songs by the late country legend Earl Thomas Conley ("ETC") will soon see the light of day. On Friday, September 25, BFD / Audium Nashville will release Earl Thomas Conley – Promised Land: The Lost Album, a compilation of a dozen tunes originally recorded by Conley in 2000 and 2001. 
Erinn Scates, Conley's youngest daughter, believes Promised Land is one of her father's most creative projects. "This collection of music was one of dad's last endeavors of putting together an album," she says. "Here you will find some of his most thoughtful lyrics and heartfelt mementos. Dad was a man who wore many hats. A painter, a craftsman, a sketch artist but music, most of all, was his truest passion." 
Conley, a talented songwriter, wrote/co-wrote all twelve Promised Land tracks in the early and mid '90s. Around that time, he recorded some of the songs as demos but the tracks were never released. At the dawn of the new millennium, Conley circled back to the tunes and cut them in true "ETC" fashion. 
"This album is long overdue as Earl had always wanted to release just 'one more album,'" says Carole Scates, Conley's longtime significant other. "The sound and composition of these songs reflect the '90s, the time period which they were originally written. Earl Thomas Conley was an artist in every sense of the word. His talent knew no bounds, and he will remain in our hearts for the rest of our days." 
"To his loyal fans, thank you for loving him as much as we did," adds Erinn Scates. "This last album is dedicated to you and the man who spent the last years of his life devoted to it." 
Promised Land was produced by the late Nelson Larkin.  
Earl Thomas Conley – Promised Land: The Lost Album Track Listing:
1. Better Said Than Done (Earl Thomas Conley, Charlie Allen Bouton, Nelson Larkin) 
2. Love's the Only Voice (Earl Thomas Conley, Carole Scates)
3. Workin' My Way Down (Earl Thomas Conley, Bob Corbin, Bat McGrath)
4. How Much Heartache (Earl Thomas Conley, Ron Reynolds)
5. My Heart's Just Her Old Stompin' Ground (Earl Thomas Conley, Ron Reynolds) 
6. That's What a Fool Deserves (Earl Thomas Conley, Ron Reynolds)
7. Takin' Me Away From the Promised Land (Earl Thomas Conley, Ron Reynolds) 
8. Those Clouds I've Been Walkin' On (Earl Thomas Conley, Ron Reynolds) 
9. I Still Love the Girl (Earl Thomas Conley, Ron Reynolds) 
10. Your Love is Worth It All (Earl Thomas Conley, Nelson Larkin, Ron Reynolds)
11. Physical Attraction (Earl Thomas Conley, Wade Kirby, Randy Scruggs)
12. She Just Wants to Dance (Earl Thomas Conley, Ron Reynolds)  
Produced by: Nelson Larkin
Mixed and mastered by: Ron "Snake" Reynolds
Recorded in: Nashville, TN (Omni Studios, Cartee Studios, Scruggs Studios and Alpine Studios) 
About Earl Thomas Conley
Earl Thomas Conley was an American country music singer-songwriter. Between 1980 and 2003, he recorded ten studio albums, including seven for RCA Records. In the '80s and into the '90s, Conley charted more than 30 singles on the Billboard Hot Country chart, 18 of which reached No. 1 status. Conley, referred to by many as "ETC," was one of the most successful country music artists of the '80s. With hits like "Fire and Smoke," "Holding Her and Loving You," "Once in a Blue Moon," "Don't Make It Easy for Me," "Shadow of a Doubt" and countless others, he made his mark on the genre. Conley's music earned the label "Thinking Man's Country," by looking into the heart and soul of his characters and because of this, many listeners relate to his songs, even today. In 1982, "Heavenly Bodies" kicked off a string of 21 straight Top Ten hits that ran for seven years, 17 of which were No. 1 songs (Conley's first No. 1 hit was "Fire and Smoke" in 1981). During that time period, Conley had four No. 1 singles from the same album, a feat that had never been accomplished by any artist in any genre prior to this. He continued to defy the rules when he became the first and only country artist ever to appear on the popular R&B television show Soul Train, where he sang his 1986 hit duet with Anita Pointer of the Pointer Sisters, "Too Many Times." By the end of the '80s, Conley began working with Randy Scruggs, son of the famed Earl Scruggs, bringing his music back to his country and R&B roots. In 2001, he experienced success as a co-writer with Blake Shelton and Michael Pyle on Shelton's Top 20 hit, "All Over Me." Conley passed away on April 10, 2019.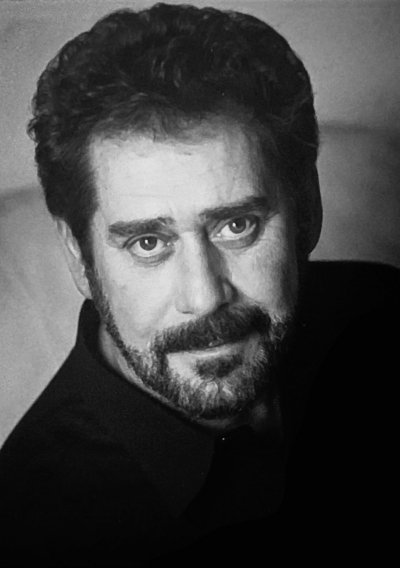 Photo Credit: Karen Will Rogers

About Bob Frank Distribution (BFD) 
Bob Frank Distribution (BFD) was formed in 2013 as a boutique independent music distributor with a global sub-distribution arrangement with the Orchard. BFD currently represents over 50 companies and artists with thousands of masters including Righteous Babe, Blue Hat, DPTV, Astor Place Recordings, Big Deal Records, Once Upon A Time, Node Music, Silva Screen, Woodward Avenue Records, The Atlantic Screen Group (Filmtrax), REMT, Pra/Bad Dog, UFO, as well as artist owned labels and catalogs including Crystal Gayle, Dale Watson, Dave Davies, Mark Collie, Darryl Worley, Lee Roy Parnell, Trini Lopez and Charlie Daniels.  

Visit bobfrankent.com for more information.

# # #