Nashville, Tenn. (May 26, 2022) — Via Curb Records, Country Music Hall of Fame member Ray Stevens has released "Wrapped In The Flag," a new patriotic recording that honors our fallen men and women in uniform. On the track, Stevens plays keys while his longtime friend Larry Black provides spoken word.
"In a time of such division in our great country, one thing we are all touched by is the heroic selfless sacrifice of our military," explains Stevens. "When I first heard this, it both touched me and made me proud. I hope it does the same for all who hear it."
"Wrapped In The Flag" is produced by Stevens and written by his longtime pal C.W. "Buddy" Kalb. Black, host of RFD-TV's Larry's Country Diner, was more than happy to lend his voice.
"I was thrilled to work with Ray on this, he's so creative!" says Black.
Listen to "Wrapped In The Flag" HERE.
About Ray Stevens
Twelve-time nominated and two-time GRAMMY® Award winner Ray Stevens has spanned the generations with more than 60 years of comedic musical talent, including songs such as his multi-million selling hit "The Streak" and his classic pop standard "Everything Is Beautiful." Throughout his career, Stevens has sold more than 40 million albums. In 2018, the music legend opened his very own Nashville entertainment venue, the CabaRay Showroom, a 35,000 square foot music venue where Stevens performs weekly live concerts. He is a member of the Nashville Songwriters Hall of Fame, the Georgia Music Hall of Fame, has a star on the Music City Walk of Fame, and was formally inducted into the Country Music Hall of Fame in the fall of 2019.
For more information on Ray Stevens, visit raystevens.com.
About Curb Records
Celebrating 58 years in business, Curb Records is one of the world's leading independent music companies. Owned and operated by Mike Curb since 1964, Curb Records has achieved 435 number one records, over 1,500 Top Ten records and charted over 4,500 total records. With over a half century in operation, Curb Records has been influential in the careers of some of the biggest names in music, including: Tim McGraw, Hank Williams, Jr., Rodney Atkins, Lee Brice, LeAnn Rimes, The Judds, Dylan Scott, Sawyer Brown, Wynonna, Lyle Lovett, Jo Dee Messina, Hal Ketchum and Desert Rose Band, among many others. Today's roster includes some of the top names across multiple genres of music.
For more information, visit curb.com.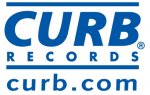 # # #